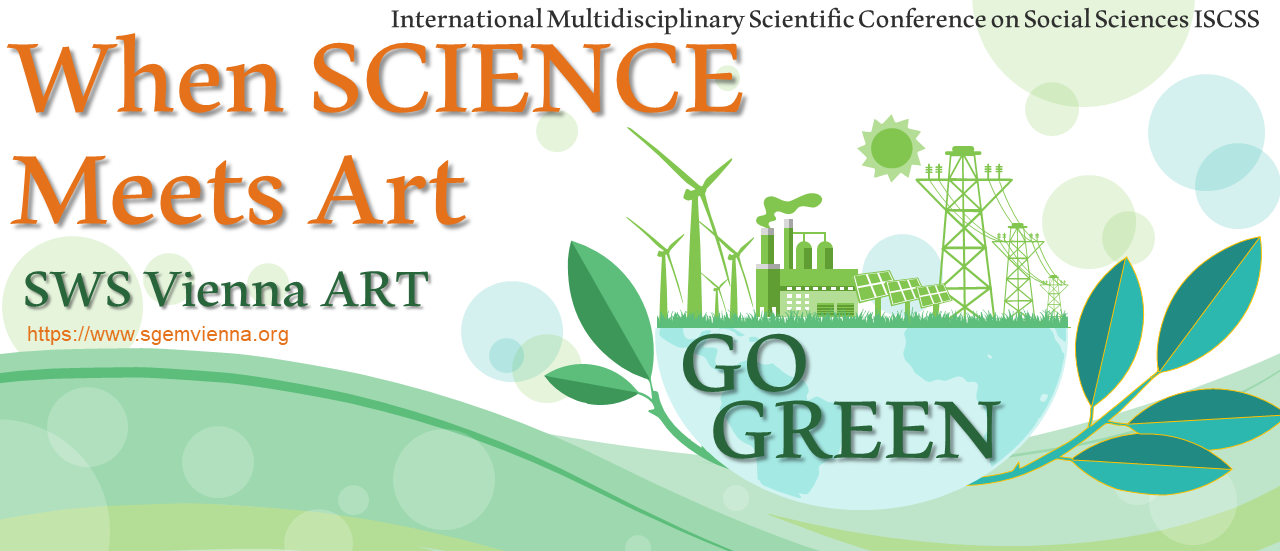 INFORMATION ABOUT GREENING MEASURES AS WELL AS WASTE PREVENTION AND WASTE SEPARATION FOR STAFF AND PARTNERS

We aim to organize the event SWS Vienna Art - International Scientific Conference on Social Sciences (ISCSS), Extended Sessions "When Science meets Art". Therefore, we are taking a lot of measures and are asking you to use the provided waste separation systems.

Do not produce more waste than needed. Dispose of your waste (PET, glass, paper, metal, batteries, etc.) via the separate collection systems provided at the event venue. Waste bins are located at the event venue.

Try to avoid printing. If you are printing, we may kindly ask you to print on environmentally friendly and recyclable paper.

Reduce packaging and use degradable materials.

Unused badges are immediately returned to the recycling box at entrance / exit. Every participant is informed about this measure.

For questions concerning waste prevention and recycling measures of food and beverages, please contact the catering partner Trabitsch Catering directly.
Contact: Ms. Mira Dineva (This email address is being protected from spambots. You need JavaScript enabled to view it.)
Last updated November, 2021